Traveling with small Children
For those of us accustomed to taking yearly vacations, and sometimes more often, it is not hard to always see and hear babies crying on airplanes, or even at the Resort. Believe me, I've had my share of screams on both sides, as a dad, and as a guest.
Well this article, is to give you a few pointers on how you can travel with your newborn and still have a memorable vacation.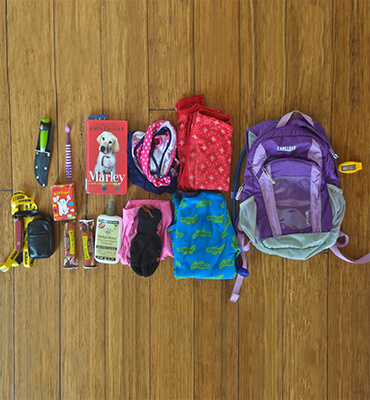 Packing
First things first : what to pack clothing-wise for them, will it be too hot, cold, humid, do you need to carry extra Formula, more diapers, wipíes, Well the answer to all is YES, you need to understand that babies and toddlers are very different from us, and cannot withstand the sudden changes of temperatures, and even if its 95 degrees outside, the common areas, and the rooms might be cold for them, so you better bring their favorite blanket with you, now in regards to formula, diapers and Wipes, all of those can be purchased here at a convenience store, unless your kid uses a specific brand, We do recommend to do a research to see if they are sold in Mexico, bring enough milk bottles, and the cleaner for the same.
During the Flight
First of all, you need to anticipate the issue of a baby/toddler flying for the first time, that's stressful enough for everyone, most of the kids are uncomfortable, being seated in a plane, for over 2 hours, so you need to be aware of this, and prepare yourself accordingly, plenty of Diapers, Lots of snacks, and some toys are the basics, now, here the breakdown: bring snacks that they are used to eating, 1 they will be entertained on eating instead of stressing about the flight itself; toys, this is a tricky part, try and carry one or two of his favorites, but something pretty simple is purchase sheets of stickers, let them decorate whatever they can, a white sheet, an empty cup, just remember to clean up after landing, a tablet with games or movies are also an idea, but sometimes the simpler things work the best!
Now, there is also something really cool, I haven't seen it myself, but heard about it, bring several goodie bags, with dollar store things, like hand sanitizer, some earplugs, eye masks, and some candy, and give out to the passengers sitting right next to you, front and back, your kid might get noisy, and giving out this in advance will make people around you a little bit more comprehensive.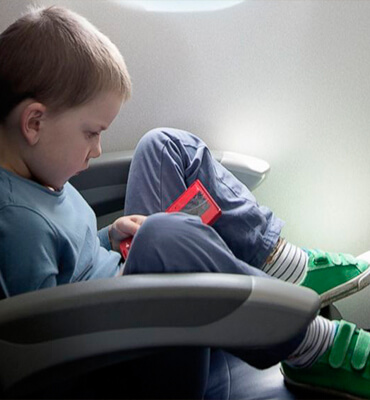 The Transportation
There is always the issue of transportation once you arrive at your Destination, so either you already Schedule it with Sol ha travel agency, or you're renting a car, make sure to call in advance to ask for a baby seat, even though your reservation says you're traveling with toddlers, don't assume, it's taken care off, always double-check.
In the Room
Same as above, don't assume, Resorts really don't know if your baby is used to sleeping with you, on their own bed, or in a Crib, check with your reservations agents, the rooming options you have, and make sure all of you are comfortable, some rooms even have hideaway beds, so they can sleep and play there. If your kid is very curious and you know it, bring a couple of kids locks for drawers and balcony doors, you can never be enough overprotective.
The Food
Yes, babies, are in a developing stage, where they slowly start eating and tasting new things, but in this case, we do recommend you to stick with the basics, food they have already tried, and that doest provoke a tummy ache, it's a shame to be spending the vacation on the room, taking care of the kids, Food in Mexico is seasoned with several spices, so yes, you as an adult are welcomed to try it out, but try not to give it to small children,as you don't know how could they react to it, either way, if you do it, try giving them smaller sample sizes, or things like organic fruits.
The Activities
Vacations are here, the sun, the sand, the beach, everything is perfect to enjoy it with your family, take into consideration 3 things. one small kids have their own pace, playing time, eating time, sleeping time, always keep the schedule as if you were back at home even if they want to stay 5 more minutes, two, look for activities fitted for them, check the calendar of the entertainment staff, the kids club, and even better, we have a baby park for all kids between 1 and 5 y.o. Third, Very important! as I have told you before, take care of your sing while on vacations, well this applies 5 times to your little kids, make sure you bring them sunscreen, long sleeve t-shirts, and several hats, if a burn is bad for us as adults, imagine how much will it sting to small toddlers.
As always, we hope you enjoyed this Reading, and take advantage of the tips we provide you, either way We are sure your vacations will be unforgettable at Club Solaris, cant wait to see you again.